Posted by Meg (with Kate's feelings/responses in gifs)
Parents.com
offers a witty list of 10 things you shouldn't ask a lesbian mom, which I'd like to share here as a friendly PSA to our loved ones about what you really should
not
ask us about our baby-making journey and our (hopeful/someday/pleasepleaseplease) baby.
1. Which one of you is the mother?
2. Who's the biological mother?
3. Where did you get the sperm?
4. Is the dad in your child's life?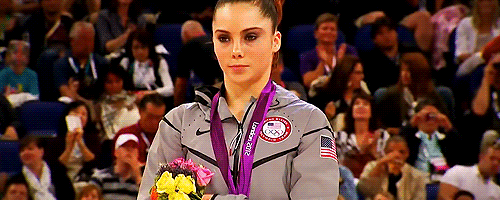 6. Isn't your child confused about what to call you?
7. Doesn't your child miss out on doing "dad" things, like playing ball and using tools?
8. What did you write under "Father" on your child's birth certificate?
9. Where is your child from?
10. Are you worried your child will get teased because you're gay?
I've added an 11th question, which unfortunately we've already been asked:
"What if you have a boy?"
-Unidentified family member
I'm not sure if my jaw dropping to the table made it clear that this was a completely insane and inappropriate thing to ask us, and honestly I can't even remember how we answered. It was the first time someone we love asked us a truly offensive question, and unfortunately I'm sure it won't be the last time. But hopefully parents.com's "
10 things you shouldn't ask a lesbian mom
" can help.