No, the B is not a hint at Baby Girl Curtis' name...
(words by Meg, gifs by Kate)
As we alluded to in our last nursery post, we're going with a teal/aqua and gray theme for the nursery. Not super girly, which in our opinion is a good thing, and super cute. There might also be an accidental reoccurring whale theme.
Painted ornament ball mobile
Most of you know that we live in a rental apartment, so painting the walls in our soon-to-be nursery is out of the question. We also don't think we'll live here more than another year, so we're not investing too much money in things that will work only in this particular room (with its 3 doors and weird nooks and crannies). Most of you also know that instead of nesting (which I'm doing plenty of), Kate is crafting:
Kate saw this idea on Etsy, but it was upwards of $50 and no coupons (!!) so she designed it herself.
I gave plenty of helpful feedback such as "make the tail more flippy."
In addition to the whale posters, we are re-purposing some original artwork by my aunt and uncle (the cloud/fairies) and Kate's grandmother that already lived in the guest room.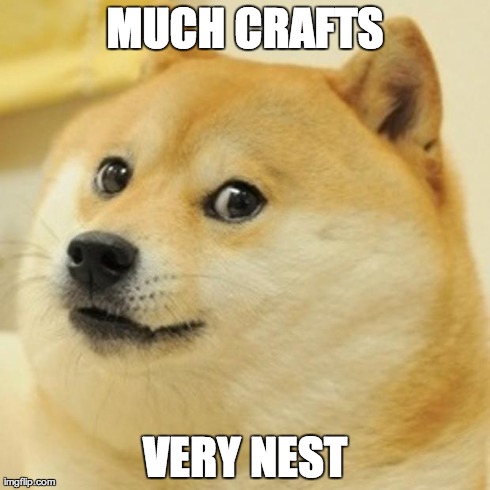 How amazing is this thing?
Or have I just been staring at wall mounted
organizers for too long?
We're planning to use a dresser that is already in the guest room as a changing table. When we painted it last summer we wisely thought ahead and picked a color we thought we might like for a nursery so it's already teal. I've spent an unreasonable amount of time pondering what we could use as a diaper caddy because the dresser is small and will just barely fit a changing pad. It seems like we'll need something wall mounted (actually door mounted because there are more doors than walls in this room) behind the dresser. I really wanted to buy this 3 bin shelf from
Restoration Hardware Baby & Child
, but I couldn't bring myself to spend $179 + shipping (!!!).
As luck would have it, I found a very similar one at Home Goods, though it was missing a price tag. A sales woman told me it was $24.99, which I doubt was accurate, but who am I to argue?? Of course I took it home with me.
We purchased a lovely teal and white area rug from Home Depot (how very lesbionic of us!), along with some teal cloth drawers that we'll use in an existing bookcase. They were, of course, on sale. We nabbed some blackout curtains and an extra super cute whale mobile, too. Family members are generously taking care of some of the big ticket items (ie: crib, bassinet, glider) and we're going with simple white on those items. I was inappropriately excited to buy drawer organizers at Ikea for sorting all those tiny baby clothes!! That could be a whole post all on it's own. And maybe it will be.
So we have lots of the pieces of the nursery currently crammed into a room that is still serving as a guest room and as my walk in closet. And as a holding place for incoming baby gifts (thanks guys!). Let's just say it's getting a little cramped. Sometime in late August or early September we're going to start putting it all together. Stay tuned!