Everything you've read about side effects during the last weeks of pregnancy is true. They just happen to each person at their own pace. For me, they all started the morning I hit week 36.
Visual of trying to induce labor
Once you reach week 36 everything is pretty much cooked (digestive system lags, but it takes being out of the womb nursing to fix that) and she is just adding chunk to her trunk for the next 3-4 weeks (or less). As we approach the 37th week (aka full term tipping point) I've started researching ways to encourage labor. I'm not going to list them as there are people who read this blog and I have to look them in the eye at some point.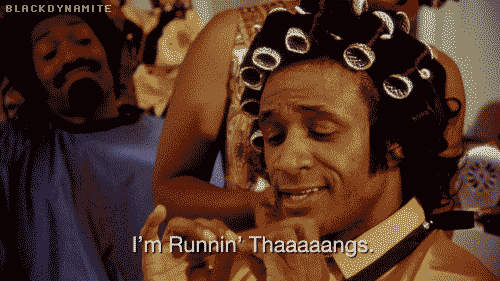 BGC
But I know it's best to let her cook another week (according to my friend and nurse-by-text Emily my next goal is week 38) or so and, as we all know, Baby Girl has complete control over this midnight train to epidural.
I got ridiculously excited when I was looking ahead in "Your Pregnancy Week-By-Week" and I realized I have some symptoms this week that they say don't usually start until week 38...so maybe things are moving along faster than usual (?!?!). Shut up and let me have this one. For those that follow this blog for "science" purposes, those symptoms would be: the appearance of colostrum, lightening (the baby dropping lower in my pelvis) and her movements getting less sharp as baby chunker is running out of room to move.
Yesterday I had my weekly midwife check-in and the first of my weekly ultrasounds. Baby Girl sounds great and our midwife gave me the talk about who to call when we start feeling consistent contractions, where to go and what to expect! Things are getting real. I also have Group B Strep (a not-very-serious thing for me, but a potentially serious thing for baby) so they would like me to come to the hospital a little on the early side so they'll have at least 4 hours to get Penicillin in my system before labor, that way Baby Girl won't be affected.
While in the midwife's office I was sitting on the exam table and I felt my heart rate rise. I used an app on my phone and my heart rate was 120 without an previous physical activity. I've mentioned to various medical professionals that I've experience this rapid heart rate a couple of times, but nobody has seemed too concerned. It seems to be a common occurrence in the third trimester. I mentioned it to our midwife and she took my pulse. It was still elevated so they are referring me to a cardiologist to have an EKG for random abnormal arrhythmia- no need to panic.It's just a precaution. We'll keep you updated.
Later that day we had our first weekly BPP (Biophysical Profile) ultrasound which little girl passed with flying colors! The doctor asked if I had any questions and I asked if he could make me 40 weeks pregnant. He said in his lovely thick Greek accent, "Noooooooooooo. You be patient and wait."